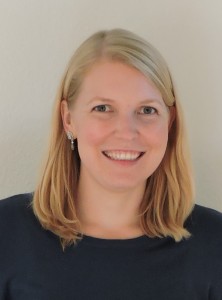 Maja is a Copenhagen-based teacher with a passion for teaching and learning. She has a Master of Arts in Teaching English to Speakers of Other Languages and has experience working with students of all ages from diverse cultural backgrounds. Maja has taught in the US, Denmark, Spain and Argentina, where she had a Fulbright teaching grant through the U.S. Department of State.
Maja grew up in the US, with an American mother and Danish father. She moved to Denmark in 2012 and lives in the Copenhagen area with her Danish husband and young son. Maja has experience not only as a teacher, but also as a language learner. She studied Spanish during her undergraduate studies and lived in both Spain and Argentina. She began learning Danish in 2012 and quickly finished the classes offered by the local council. Working to improve her Danish skills has been a daily reminder of how it feels to learn a language and helps Maja relate to her students and improve her teaching techniques.
Maja has taught English to language learners from ages 4 to 75, in many different settings. She currently teaches private and small group lessons, which enables her to focus more on the individual needs of each student. Maja teaches conversational English, business English, English for specific purposes, test preparation, writing classes or brush-up courses for purposes such as travel.